Master Program in Pharmaceutical Sciences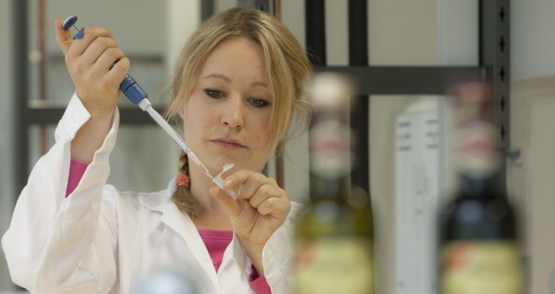 Content, professional qualification and competences
The aim of the Master Program is to provide comprehensive scientific and technical knowledge in the most important fields of Pharmaceutical Sciences as well as in related subjects. In the Master Program, students acquire in-depth knowledge about the development, biological activity, production, and quality control of medicinal substances and medicinal products of either natural or synthetic origin. The education program includes the modules "Special Pharmacotherapy", "Biologicals", "Synthetic Drugs and Antibiotics", "Individual Drug Manufacturing and Personalized Medicine", "Clinical Pharmacy and Health Management" and "In-Depth Aspects of Pharmacy". The knowledge is conveyed in experimental and laboratory courses, lectures and home work. As part of the electives, Master's students can also acquire special expertise in the fields of pharmacopoeias, drug investigation methods, drug manufacturing and drug quality control.
Expected learning outcomes
After completing the master's program, graduates are able to work in drug manufacturing, to check drug quality, as well as to apply scientific methods and knowledge of the pharmaceutical sciences to solve questions in other scientific disciplines. In addition, the graduates can provide information and advice to patients in relevant aspects of pharmacy and also to doctors in relation to pharmacy and drug therapy.
Further information you'll find on Study Info Service.
University degree
Master of Science "MSc"
Duration
4 semesters / 120 ECTS-CP
(CP = credit points)
Teaching language
German
Index number
UB 066 605
Faculty
Faculty of Natural Science
Type of study programme
Full-time
Qualification level
Master (2nd study cycle)
Selective admission to this programme
Admission Master's Programme Pharm. Sciences